Prevent Child Abuse in Washington DC
How do I get free online child abuse training?
DC mandated reporters can take free training on line at dc.mandatedreporter.org. You can also use the code STAYSAFE to enroll in Creating Safe Environments for Organizations, a free online training class. Leaders in organizations use this free online course to explore child abuse prevention best practices and help prevent child abuse in Alabama. You can also explore online child abuse prevention courses in English and Spanish:
General Courses Catholic Courses
What is child abuse and neglect in Washington DC?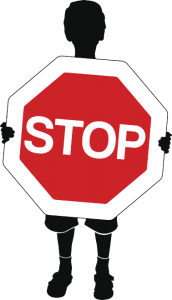 Under Washington DC law, child abuse means:
infliction of physical or mental injury upon a child;

sexual abuse or exploitation of a child; or

negligent treatment or maltreatment of a child.
Child neglect includes children who have been abandoned or abused by his or her parent, guardian, or custodian, or whose parent; who is without proper parental care or control, subsistence, education as required by law, or other care or control necessary for his or her physical, mental, or emotional health.
Who is a mandated reporter according to DC requirements?
In DC, people in the following professions are mandated reporters:
Athletic coaches

CFSA employees and contractors

Child care workers

Chiropractors

DC Parks and Recreation employees

Dentists

Domestic violence counselors

Human trafficking counselors

Humane officers (animal cruelty)

Law enforcement officers

Medical examiners

Mental health professionals

Nurses (LPNs and RNs)

People caring for or treating patients

Physicians

Psychologists

Public housing resident managers

School officials

Social service workers

Teachers
How do I report child abuse in the District of Columbia?
You can report child abuse and neglect in Washington DC by calling the 24/7 hotline at: (202) 671-SAFE or (202) 671-7233.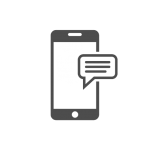 How do I contact the DC Child and Family Services Agency?
Contact the Washington DC Child and Family Services Agency
200 I Street
SE, Washington, DC 20003
(202) 442-6100
cfsa@dc.gov
Disclaimer: Please ensure the information and courses meet requirements for your organization and circumstances and align with what your Child and Family Services Agency requires. The state requirements and child abuse and human trafficking statistics listed on this page are current as of December 9th, 2021 to meet the best information available. State requirements may change and it is your responsibility  to know your state mandated reporter requirements and the process for online child abuse prevention training. Compass Child Protection Training can not guarantee acceptance by your school, organization, or Child and Family Services Agency. If there is a child abuse emergency, call 911 immediately.