Prevent Child Abuse in Ohio
How do I get my organization started with online child abuse prevention training?
Enroll in Creating Safe Environments for Organizations, an online training class for leaders in organizations to explore child abuse prevention best practices and help prevent child abuse in Ohio. You can also explore online child abuse prevention courses in English and Spanish:
General Courses Catholic Courses Christian Courses Jewish Courses
What is child abuse and neglect in Ohio?
Under Ohio law, an abused child includes any child who:
Is the victim of "sexual activity" as defined under Chapter 2907

Is endangered as defined in section 2919.22 of the Revised Code

Exhibits evidence of any physical or mental injury or death, inflicted other than by accidental means, or an injury or death which is at variance with the history given of it.

Because of the acts of his parents, guardian, or custodian, suffers physical or mental injury that harms or threatens to harm the child's health or welfare.

Is subjected to out-of-home care child abuse.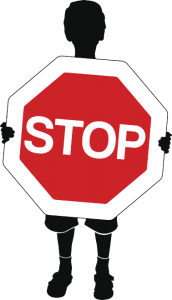 According to the Child Welfare League of America, there were 24,987 victims of abuse or neglect in Ohio, a rate of 9.6 per 1,000 children. Of these children, 38.9% were neglected, 41.2% were physically abused, and 15% were sexually abused.
Who is a mandated reporter according to OH state requirements?
A mandated reporter is someone required by Ohio law to report if they suspect or know that child abuse is occurring:
Attorneys

Audiologists

Child care workers

Children Services personnel

Clergy

Coroners

Day care personnel

Dentists

Foster Parents

Nurses

Physicians including hospital interns and residents

Podiatrists

Psychiatrists

School authorities, employees and teachers

Social Workers

Speech Pathologists

Animal Control Officers/Agents
How do I report child abuse in Ohio?
Suspicions of child abuse and neglect can be reported to 855-O-H-CHILD (855-642-4453), an automated telephone directory that will link callers directly to a child welfare or law enforcement office in their county.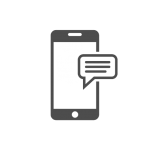 How do I contact the OH Department of Job and Families?
Contact the Ohio Department of Job and Families
Office of Families and Children
(614) 466-1213
Disclaimer: Please ensure the information and courses meet requirements for your organization and circumstances and align with what your state Department of Job and Family Services requires. The state requirements and child abuse and human trafficking statistics listed on this page are current as of December 9th, 2021 to meet the best information available. State requirements may change and it is your responsibility  to know your state mandated reporter requirements and the process for online child abuse prevention training. Compass Child Protection Training can not guarantee acceptance by your school, organization, or state Office of Families and Children. If there is a child abuse emergency, call 911 immediately.