Keeping Your Child Safe:
A Guidebook for Parents
"It couldn't happen to my kids…"
"It doesn't happen in my town…"
"Not in my community. No way."
But what if it does? And what if you could have seen the signs? What if you could have stepped in? This is a hard reality.
Child abuse happens. 
700,000 children are abused every year in the United States. With students more vulnerable than ever before, you'd think there would be massive action. But child abuse is also an uncomfortable topic.

No one wants to talk about it.
No one thinks it can happen to their kids. Few truly understand the lifelong consequences abused children face when they don't get needed help.
At Compass, we do.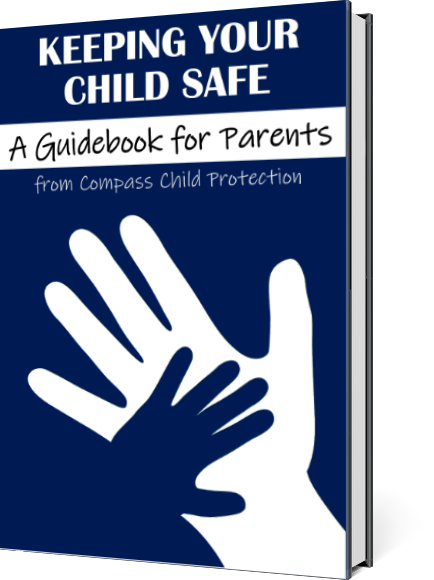 That's why we've created "Keeping Your Child Safe: A Guidebook for Parents." Your organization can share this informative guidebook with parents of children served by your organization.
Want it printed with your custom branding and even customized to your organization? No problem. We'll tailor the guidebook for your organization.
Keeping Your Child Safe was written for parents. No one knows children like parents. Empower parents in your organization to be part of your team in protecting children.
The Compass parent guidebook helps parents keep their kids safe by identifying signs of child abuse and sharing steps to take in the case of abuse. Parents will also learn about ways to proactively protect their children in today's world from the playground to online. The guidebook includes discussion questions, checklists, and more.
Be notified when Keeping Your Child Safe: A Guidebook for Parents is available to purchase